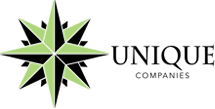 Unique
Companies
Commercial real estate, finance, insurance and development services uniquely tailored to fit your business needs.
Make an appointment
Our Company
When you partner with Unique you're teaming up with a professional organization that has a solid understanding of commercial real estate, finance, insurance and development that is backed up by 28 years of experience, client testimony and success stories. Some clients may use a single aspect of the services we offer while others find it easier to use all four as a one stop shop for all their business needs. We offer a 100% performance guarantee that insures a win win outcome with every client. Our compensation is based on performance, so your success is truly our business.
What distinguishes us from all of the competition? We set realistic expectations-not false hopes. We perform. We get it done. And... we don't work for a bank-we work for you! Our clients discover a cordial connection because we treat you as a friend, not just a business associate.
Meet our Founder David Miller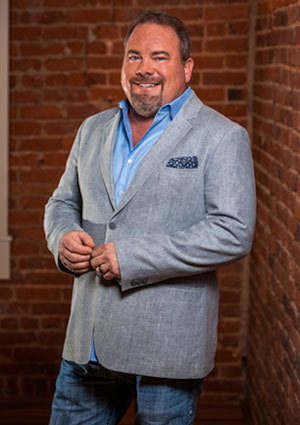 With 28 years of professional experience in commercial finance, real estate, insurance and development David has a wealth of knowledge and contacts that he shares with his clients. He earned his undergraduate degree from in Business Administration from The University of South Carolina and began his career in commercial finance at C&S Bank in 1990. After extensive training in underwriting of commercial credit he helped clients fund their business growth and helped developers through financing a wide variety of commercial real estate projects. Ultimately, he advanced to earn a Masters in Banking from LSU and become one of the original Founders and President of a Community Bank. He helped this start up bank grow from one office to six offices across the Upstate of SC with assets of $300 Million and 100 employees.
After the financial collapse occurred in 2008 which triggered a global banking crisis his bank sold in 2010. David realized more than most that there were serious flaws in the banking system which caused his commercial clients to experience undue hardships. The system was broken, and he was determined to find a way to fix it by creating a client based financial services company offering a variety of key services. Unique Financial Solutions was founded by David in 2010 to service the commercial financing needs of his clients by representing them instead of representing a bank. Borrowers quickly realized that their bank may not always be able to help them achieve their financial goals and they needed a company with numerous lending sources to represent their interests. Unique Financial Solutions has multiple bank and non bank funding sources and works with each client to find the right lender to fit the clients needs. Unique Real Estate was founded by David shortly after to add real estate representation services to buyers and sellers of commercial property. With the addition of Unique Real Estate, clients could benefit from having a representative to source real estate buying or selling opportunities and help with the funding of the property. David serves at the Broker in Charge of Unique Real Estate and he also holds his insurance license in Property & Casualty as well as Life & Health. By partnering with a local independent insurance agency David could now offer insurance services. Ultimately, many of the clients working with David started requesting help with construction and development projects. With the formation of Unique Construction Services and development partnerships David's vision of a commercial real estate financial services company dedicated to client centered solutions was complete. Our 4 core competency services of commercial real estate, finance, insurance and development form the key components provided through this group of Unique Companies.
Year after year the success of this business model has proven itself time and time again. See our success story tab for specific examples. To become a client the process is simple and outlined below.
One Call Does it all!!
Call to explain your specific need, project or business objective.
A customized plan is developed with your input and agreement.
The plan is put in writing with a 100% performances based payment agreement.
The project is then outsourced and will be resolved.